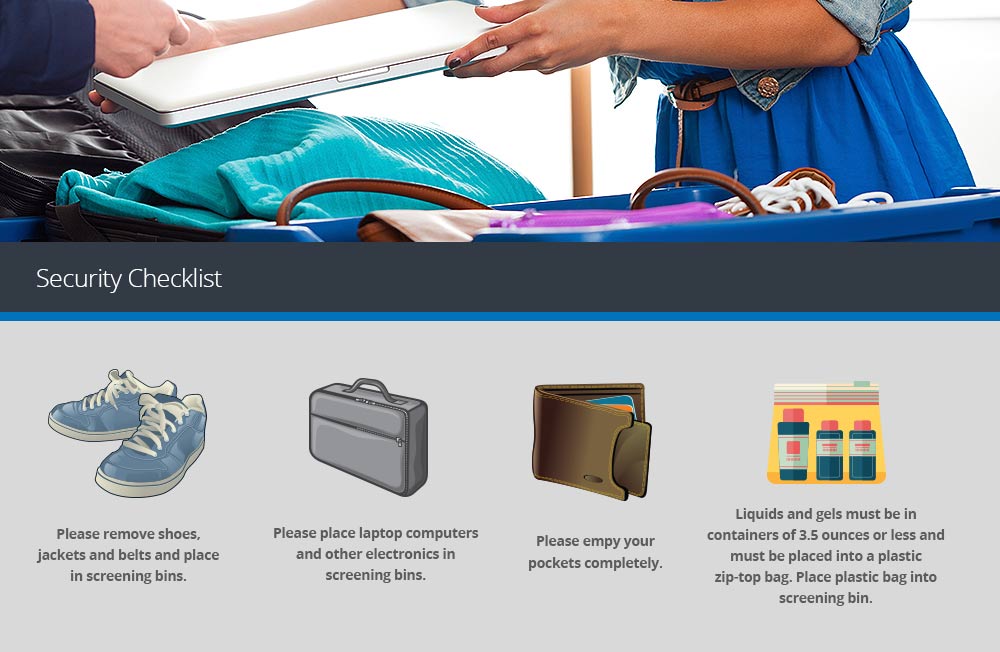 Only ticketed passengers are allowed beyond the TSA Security Checkpoint leading to the airside and gates of the terminal building.
Certain items are not allowed beyond security checkpoints or on an aircraft. For information on restricted items visit the Transportation Security Administration website at www.tsa.gov.Information on acceptable identification, screening of people with disabilities, traveling with prescribed medication, and items missing or damaged at the security checkpoint can also be found on the TSA website.
Expedited Security Screening
The Transportation Security Administration's TSA PreCheck program is available at the Tri-Cities Airport in a modified form. TSA PreCheck participants have a separate queue and are allowed to keep their shoes, belts and jackets on but will need to remove their liquids and electronic devices in their bags when going through security. Participants also see benefits on their return trip as they make their way through larger airports.
To participate, you must visit a pre-enrollment center to provide fingerprints, identification, citizenship/immigration documents and pay a fee. Your enrollment lasts for five years. Information on enrolling in PreCheck can be found at: www.tsa.gov/tsa-precheck. The more Tri-Cities Airport passengers enrolled in the program, the greater are chances of getting a dedicated TSA PreCheck lane.
View TSA Travel and Security Tips: